Work Hard, Drink Smart
Workplace workshops helping you lead with a healthy drinking culture.
Lucy Quick
Thrivalist Founder & Certified Sobriety Coach
It's our mission to support you with up-leveling your culture. We want to help you create workplaces where drinking alcohol is not expected and where it is possible to celebrate and connect in healthier ways.
Sarah Connelly
Certified Master Grey Area Drinking Coach & Counsellor
Did you know that alcohol use contributes to 11% of workplace accidents and injuries, and alcohol-related absenteeism costs companies around $2 billion each year?¹
Australia is Sobering up
Approximately one third of Australian workers have experienced negative effects from a colleague's use of alcohol including reduced ability to do their job or having to work extra hours to cover for a coworker.¹
Australian workplace events in many industries have been forever deeply intertwined with alcohol-use and often over-use. We don't need to tell you about the ramifications of this on people and businesses as it's likely you have experienced this first hand.
Thankfully, times are changing with 58% of alcohol consumers switching between alcohol & alcohol-free options with the younger generations Gen Z, followed closely by Millennials, choosing sobriety more than any other generation.²
Many Australian organisations are becoming aware of the importance and impact of having the alcohol-free conversation to give their employees support, information and choice and to attract the growing number of desirable candidates who are choosing low or no alcohol lifestyles.
Work Hard, Drink Smart Workshops
Our workshops will support you with your inclusivity goals, as you demonstrate that you prioritize employees' mental health and well-being.  They will also demonstrate support for encouraging open conversation about alcohol in a format that is thought provoking, non-confrontational and upbeat.
Early in Lucy's sober journey, she realised Austalians are obsessed with alcohol and struggled to find shame-free, empowering support and connection. That's why she created Thrivalist and has since supported thousands to change their relationship with alcohol. Lucy has a plethora of personal experiences where drinking alcohol interfered with her professional marketing career. With close to four years of sobriety under her belt, she now dedicates her life to helping others to rethink the way they drink.

Sarah has been alcohol-free for 3 years. Her eye opening journey choosing alcohol-free included navigating multiple work related situations where drinking alcohol was expected and often encouraged. This also occurred socially and with few to no decent alcohol-free alternatives choosing not to drink was extremely challenging. Sarah now works with the growing number of high performers worldwide who recognise that alcohol is the one thing inhibiting performance and potential at work and in their personal lives.
We've been Featured by some Pretty Cool Folks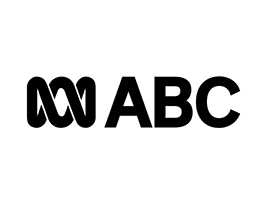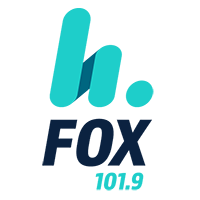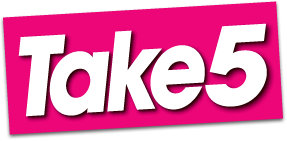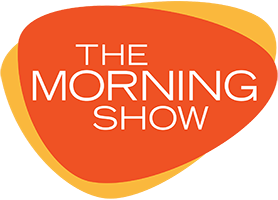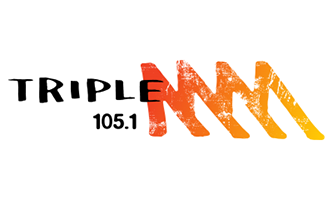 'Senior leadership may find themselves with little choice as change is spearheaded by gen Z colleagues. Not only do gen Z'ers display the highest levels of sobriety among all age groups (of drinking age), they also prefer to work with values-aligned employers and are more likely to prioritise their mental health and wellbeing. So it makes sense that this self-aware, sober-curious cohort is going to champion alternatives from their beer-swilling bosses. 
For anyone not sure where to start, organisations like Thrivalist have sprung up with workplace workshops in support of a sober life, helping organisations create a culture of connection that isn't powered by Pinot.'
Sinead Hourigan
Managing Director, Robert Walters
Robert Walters has been on a journey for a few years now to ensure that we are creating a strong, supportive and inclusive culture within our business. Being a reward driven sales culture has often meant that celebrations of success are conducted at end of month events. 
Although we recognise that many of our team are happy to celebrate with a few drinks on a Friday afternoon, we also recognise that many would be appreciative of alternate AF options so that they could join their colleagues with a beer or a glass of wine in their hands but without the alcohol content!
Sarah ran a full AF event where she gave an excellent presentation assisting the team in understanding that choosing AF is absolutely normal in our society and something that should be supported in any environment.

Enquire Now
Get in touch with any questions or to book in a complimentary clarity call. We will respond to your enquiry within 12 business hours.
Can the workshop be tailored to our requirements?
Yes absolutely. The first step is to book a call with us where we can discuss your goals and tailor a workshop according to your requirements.
What are the costs?
Costs vary based on the size of the group, whether both coaches are required and whether an alcohol free drinks demonstration is required. This will be discussed in the clarity consultation. 
What locations do you service?
We are based in Brisbane and Melbourne and travel nationwide.
Do your workshops include any therapeutic advice?
No. The workshop is not a therapy session. It is informative and educational but does not offer advice. We have solutions available for this (see below). 
How is it different from other drugs/alcohol workshops?
Our workshop is aspirational,  designed to be fun, light and entertaining. We know most people are aware of the dangers alcohol presents so we focus on highlighting the positive and empowering, often life-changing benefits of reducing alcohol intake.  
What if an employee needs further support?
With your permission at the end of the workshop we will provide information on free and paid resources, including the Thrivalist programs and 1:1 private coaching options.
How do I stay sober long-term?
There is a special combination of support required to maintain long-term sobriety without feeling like you are sacrificing anything, while living a life that's so truly wondrous you don't want to escape from it in any way and they are:


1. Community support and being surrounded by people who get it who inspire you and demonstrate first hand the exciting future that will soon be yours


2. Coaching and counselling from people who have not only studied and have professional credentials and certifications but also lived experience


3. Education – our signature sobriety course is the perfect first step to be guided though all of the information that's going to get you to where you want to be
What tools can I use to stay sober?
There are five alcohol craving tools in the Thrivalist sober toolkit which is available in the Signature Sobriety Course as soon as you sign up. Two twos are available in the guide here. The most powerful tool is to play the tape forward and visualising the following hours and days if you do decide to drink, and also the same if you decide to abstain. To learn all of the craving tools, sign up to the Signature Sobriety Course today. 

How do I tell my friends and family I'm going sober?
It really helps to think through what you'll say to different people in your life, so you don't get caught off guard.  We recommend dividing the people in your life into three different categories and preparing responses for each of them when you feel ready to start sharing your news:
People that you love and trust such as close friends and family or your inner circle


People you don't feel comfortable opening up to - such as acquaintances, or newer friends 



Nosy judgemental people who wont take a 'no' for an answer
Is drinking alcohol free options a good idea when going sober?
This can be very different for each person so we highly recommend exploring non alcoholic drinks with caution to begin with. If they are triggering and you find yourself wanting to drink again, we recommend switching to a healthy drink option that isn't replicating alcohol. If you feel like they support you to not drink alcohol, then go for it! Just remember to stay super self-aware through the process of experimenting with non-alcoholic beverages. 
How do I get sober without Alcoholics Anonymous (AA)
Whilst AA works for many people, for others it doesn't. Some Thrivalist Members have shared that AA doesn't align with their values or don't feel comfortable labeling themselves an alcoholic who would never be cured of the disease. Thrivalist is an alternative to Alcoholics Anonymous (AA) for women who are ready to get sober in an empowered and inspired way. Thrivalist involves the perfect combination of education, courses, coaching, counseling, group support, community, and connection with other members, mentors, coaches and counselors, including Founder Lucy Quick, who all have lived experience of overcoming an alcohol use disorder.  
How do I socialise while being sober?
Sober socialising is a lot of fun once you get the hang of it. Firstly, you need to commit to being sober and not allow yourself to sit on the fence. Then you must change your mindset from 'socialising is only fun with alcohol' to 'it's fun anyway' because whatever you believe will be true for you, and alcohol often unfairly gets the credit for most of the fun that's had at social occasions. You might have to go to a few social events, feel a little bit awkward, and then realize that you can have fun and in fact, can even have more fun than when drinking. And make sure you plan ahead what you're drinking, your escape plan if you need one and what you are going to tell people who ask why you're not drinking. You can never be over prepared. Read more here.