The Conscious Drinker Course
Learn to drink in a way that serves you
You're not an alcoholic; you've just unintentionally slipped into a habit of over-drinking. You're not interested in abstinence, recovery or sobriety, but you do want to drink less. You want to drink in a way that adds to your life rather than a way that detracts from it.
The Conscious Drinker Course teaches you how not to need alcohol. Through the process of unlearning the habit and systematically replenishing your nervous system, body, and brain, you'll unwind your desire for alcohol and become a woman who can take a drink or leave it.
What's included?
When you sign up for The Conscious Drinker Course, you get so much more than just a course! You'll receive access to:
A revolutionary way of approaching moderation. The course meets you exactly where you are and gently guides you, through the use of effective tools and strategies, to incrementally decrease your drinking week by week until you reach your goal. Slow, sustainable changes make for lasting results (no more slipping back to your old ways!).

In-depth video lessons for each of the modules plus an online workbook with templates, worksheets and exercises to support you on this journey.

2 X Weekly Group Sharing & Coaching Calls on Sunday at 3.30pm & Wednesday at 7pm AEST. These calls are a welcoming, non-judgmental space to connect with other like-minded women, and get coaching to accelerate your results.

Access to the online learning portal via desktop or downloadable app including all Membership features PLUS the Course for as long as you're paying the monthly Membership fee

Be partnered up with an accountability buddy, to help keep you motivated and supported on your journey (this is optional).
The Thrivalist Mighty Networks Membership:
When signing up to The Conscious Drinker Course, you also gain immediate access to our Membership platform. This is like a private Facebook group (but better!) where you're able to post, share, connect with and be supported by other Thrivalist Members, coached by Lucy and Jen AND access tons of live and pre-recorded inspirational content.
Masterclasses, Expert & Inspirational Interviews, Full and New Moon Meditation and Journaling Circles, Coaching Call Replays, Q&A's, Educational Audios, a curated calendar of Sober-Curious Events, Monthly Book Club and more!
Choose your Course and pay AUD $495 at sign up. This includes your first monthly membership fee.
One month later, your monthly membership fee of AUD $79 kicks in and continues monthly until cancellation. You're free to cancel anytime and without any notice period - no lock ins!
Why over-drinking is a learned behaviour and how to retrain your brain to unlearn it

The importance of addressing your unique neurotransmitter depletions to significantly reduce cravings (not only for alcohol but sugar as well!) and improve your mood

Multiple effective tools to manage cravings in the moment in a way that reduces them

How to stop over-drinking in response to habitual cravings from the prehistoric midbrain and harness the power of the more evolved part of your brain to make rational decisions in advance about your drinking

How you're always in control of the decisions you make about alcohol (even when it doesn't feel like it!), and how to become conscious in the lead up to those decisions so you can make choices that better align with your values

How to properly support your nervous system through the transition to drinking less using the trademarked NOURISH method

How alcohol use illuminates areas of your life that require attention and how to start tending to those areas without alcohol

How to trust yourself around alcohol
This course is not for you if:
You have (or have ever had) a severe alcohol use disorder and/or a physical dependence on alcohol

You're drinking more than a bottle of wine a night
If you're unsure whether this course is right for you, please feel free to contact us or speak to your GP.
Not sure which Course to choose?
If you're unsure if you want to go alcohol-free (with the help of our Sobriety Course) or try to cut down and drink more mindfully (with our Conscious Drinker Course), here's our advice.
The safest level of alcohol consumption is zero, and the safest option for anyone with an alcohol use disorder is abstinence. Our Sobriety Course is therefore the safest option, always.

If you do want to moderate, taking an extended break from drinking first is highly recommended. This gives you a chance to 'do the work' (educate yourself, build healthy habits and coping mechanisms, heal etc.) and your body a chance to reduce your tolerance.

Not everyone who attempts moderation is able to achieve it. We believe there are a number of factors that influence your chances of success in being able to sustainably moderate, including (but not limited to):

The severity of your alcohol use disorder: the more extreme the problem, the more difficult sustainable moderation will be to achieve. If you have a severe AUD, please head straight to the Sobriety Course.

How long you've been drinking problematically: the longer, the more difficult sustainable moderation can be to achieve.

Your personal situation: for example, unresolved trauma, high stress levels, existing mental health issues, lack of emotional regulation skills, lack of supportive relationships, lack of healthy coping mechanisms, lack of self-belief and self-esteem, lack of motivation to change, etc. can all make achieving sustainable moderation much more difficult.

Our Conscious Drinker Course is designed for those women on the milder side of the AUD spectrum, those who are in a fairly healthy mental and emotional space and who are drinking less than a bottle of wine a night.

If you're still unsure, we recommend starting with the Sobriety Course.
What our Members are Telling us
100 days sober and I am committed to FOREVER. Thanks Jen and Lucy. You both made it possible for me to do this and be happy with my decision for doing this during the most stressful time of my life. I still can't believe it as it could of been…
Shelley, South Africa
Thrivalist Member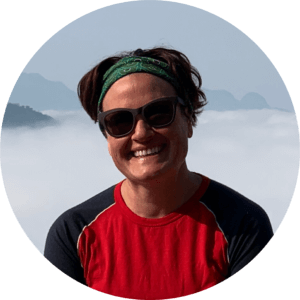 I knew I had a problem with my drinking, but didn't know where to look for support. I didn't consider myself to be an 'alcoholic', as such, so did not want to join AA. After my Mum died suddenly last year, related to alcohol dependency, I needed to seek help.…
Emma, AUS
Thrivalist Member
If you are struggling with your alcohol use and you need help, Thrivalist is exactly what you need!!!… These girls saved my family, I was so broken, scared, and filled with despair and self loathing. I didn't know where to turn for help. This course provided me with the support…
Kelly, Aus
Thrivalist Member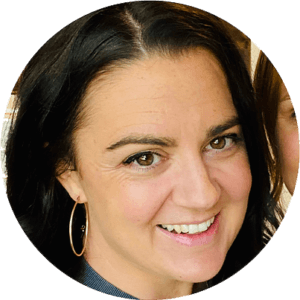 I wanted to send a brief note to thank you for all the guidance and support through my Thrivalist journey, I cant promise it will be brief though, I have so much be thankful for. I always questioned my drinking and it came to a point when alcohol was simply…
Zoe, AUS
Thrivalist Member
This course has changed my life forever. I absolutely loved Lucy & Jen's gentle, holistic approach and would highly recommend this journey for anyone questioning their relationship with alcohol. I loved the weekly calls, connecting with people that were in the same boat and doing so in the comfort of…
Corrie, AUS
Thrivalist Member
Thrivalist allowed me to slowly come to terms with my own problematic use of alcohol in my own time, it was a scary and challenging time to admit to myself that I had a problem, and the course was gentle on me. Changing my life seemed so daunting at the…
Amelia, AUS
Thrivalist Member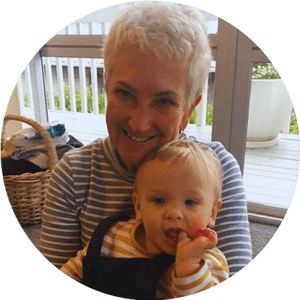 Thrivalist enabled me to be able to go on the sobriety journey in a safe place with other women who understand the journey. The space is not judgmental, accepting and encouraging and the group calls are encouraging and inspiring.
Delwyn, NZ
Thrivalist Member
No posts were found for provided query parameters.
Get In Touch
Fill in the form or send us an email and we will respond within 12 hours.