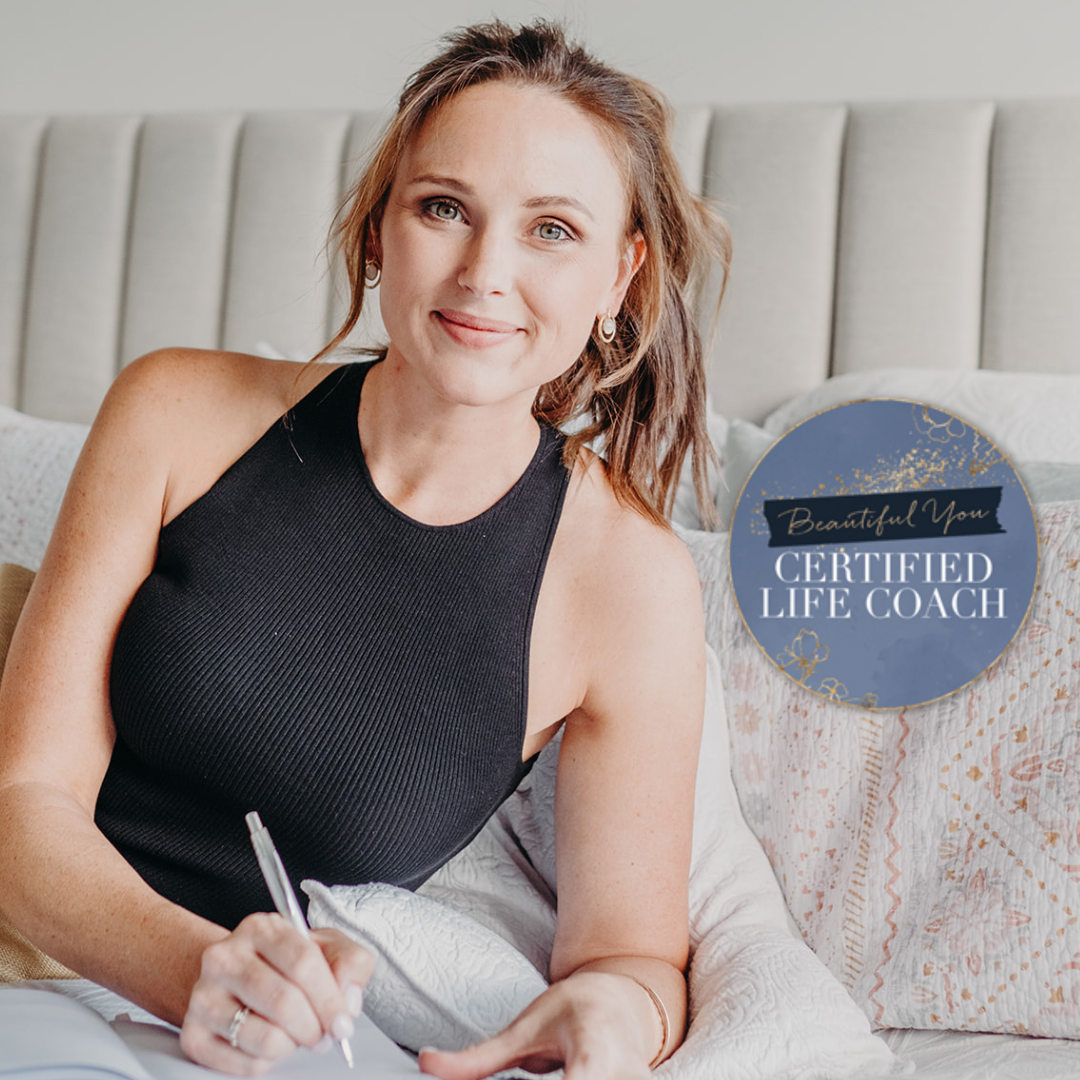 My Journey to Becoming a Life Coach
In early 2019, I had been sober for a few months and had begun to feel an inner calling to help women to free themselves from the alcohol trap, just like I had done. I felt like I had discovered this incredible secret (sobriety is a huge life upgrade – not a sacrifice) and wanted to share this message and empower as many women as I could.
A series of kismet events led me to having a conversation with a new sober friend who told me her friend (also Lucy) had just finished an incredible Life Coaching Course: Beautiful You Life Coaching Course. I remember feeling something inside of me spark. I had always dreamed of going back to university to become a psychologist, however the 7+ years of study while juggling my young kids wasn't possible. I needed to find out more about this course!

I phoned Lucy Allen that evening and asked her all the questions. Did you love the course? Have you turned these learnings into a business? Are you actually making money as a Life Coach? She answered: 'Yes', 'Yes' & 'YES!'. After hours of researching as many different Life Coaching courses as I could find, I kept coming back to the Beautiful You Life Coaching Course. I signed up and joined the April 2019 cohort.
This course not only taught me everything I needed to know about how to be an incredible, empathic and empowering coach, how to set up a business, how to market and sell my services and believe in myself as a coach, it also taught me so much about myself. Part of the course is to be partnered with a fellow student whom you coach and vice versa. I was partnered with Jen Clements (former Co-founder of Thrivalist) and through the process of being coached by her, I had so many expansive personal growth upgrades. Through the 9-month process of training with BYCA my self-confidence and self-worth increased and I developed a deeper level of self-awareness.
Since graduating in 2019, I have gone on to coach hundreds of women through my 1:1 Life Coaching and also Thrivalist. I have built a hugely rewarding and profitable business out of my passion for wanting to help women transform as I had done so. The work I do quite literally lights me up every single day and changes women's lives. For anyone who is considering going down the path to becoming a Life Coach, I always recommend Beautiful You Life Coaching Course.
If you do go on to sign up for Beautiful You Life Coaching Course and would like to receive my affiliate coaching offering, please enter my name when signing up. You can always reach out to me if you have any questions at all.
"Important Note: If you enter my name in any other area than the one instructed, (which is the code field at your enrolment stage – please see graphic below), or not at all at the exact time of your enrolment, you will not be able to receive my affiliate offerings. This is not something that can be amended at a later time and so please be careful at your sign up stage to do this as I want to be able to support you on your coaching journey!"